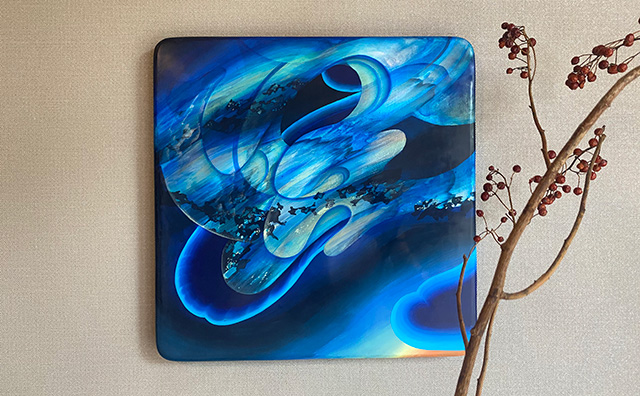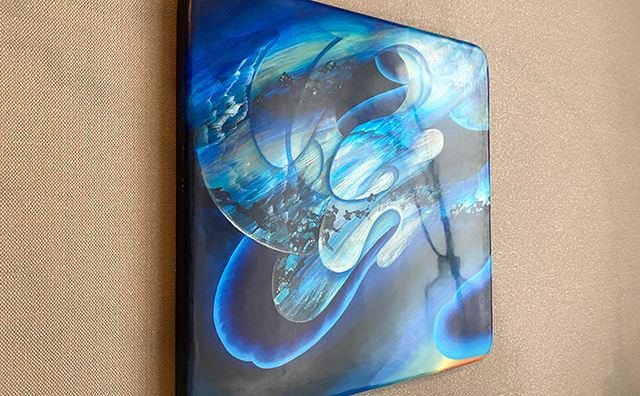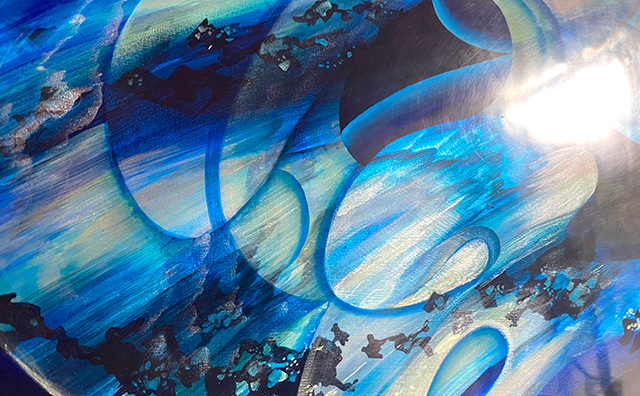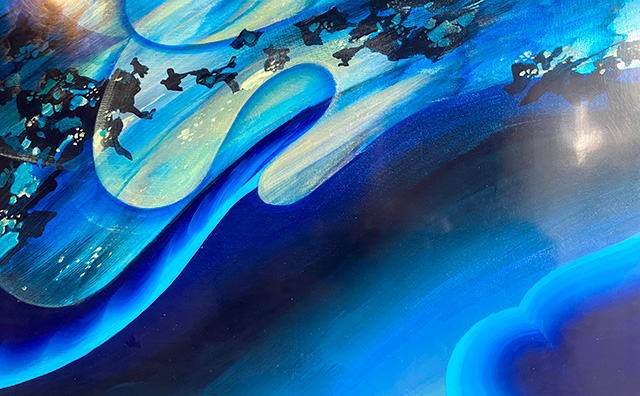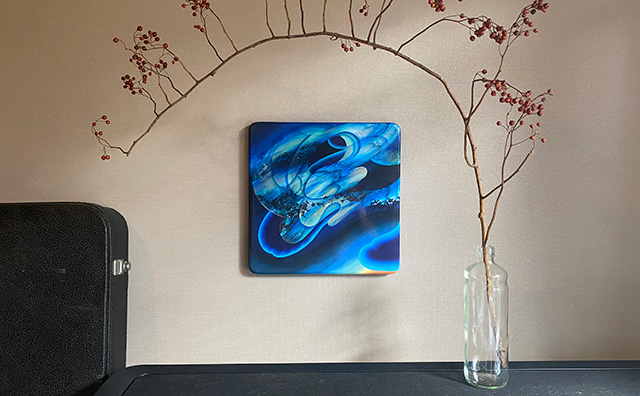 shape of lights : Schiller
数年前、友だちのお母さんが見せてくれて一発で魅了された鉱石
ラブラドライトの綺麗な光を描いた一枚。
光の当たる角度によって色が変わる遊色効果(特にラブラドライトのものはシラー効果など名前が変わるそう)を
再現するためにパール絵具を使っていて、見る角度によってキラキラと光ります。
コーティングは何層も重ねたあとツルツルに磨いて、研磨された石の断面の様に仕上げ、
角も丸く削ってカチッとしたパネルっぽさを消しています。

和歌山県白浜で開催のPOW!WOW!JAPAN2021ギャラリー SAUARE SPACES に展示

I painted the beautiful light of labradorite, an ore that my friend's mother showed me a few years ago and fascinated me.
I used pearl paint to reproduce the play of color (especially labradorite, which is said to change its name such as the Schiller effect) depending on the angle of light hitting it, making it glitter and shine depending on the angle of view. The coating was applied in layers and then polished to look like the cross section of a polished stone.
The corners are also rounded off to make it look less like a just panel.

300×300mm